Offshore Waste Heat Recovery Systems from Clyde Bergemann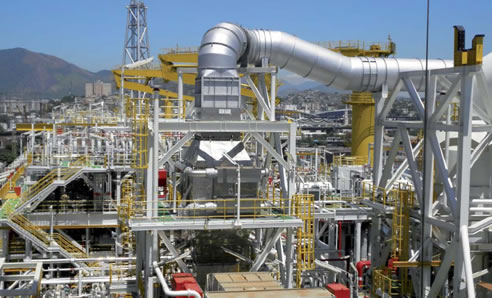 Centre of competence for offshore energy recovery
Situated in Sydney, Australia, Clyde Bergemann Australia is the competence centre for energy recovery solutions within the Clyde Bergemann Power Group. For 50 years we have been providing energy recovery solutions utilising the heat from turbine or engine exhaust to deliver steam hot water or hot oil for process or power generation applications.
Proven technology
The combination of energy recovery from Clyde Bergemann Australia and gas handling technology from Clyde Bergemann Auburn (USA) means we can provide waste heat recovery solutions for all your requirements.
Hot water, hot oil or steam production (HRSG's)
We are specialized in offering waste heat recovery solutions to cater to a wide variety of applications including hot water generation, hot oil heating and HRSG's.
Long lasting robust solutions
We have the flexibility to provide our Steel 'H'® heating surface which has been developed from coal fired power plant economiser technology or spiral finned heat recovery surface for weight sensitive applications. Our Steel 'H'® is an ideal surface for FPSO applications and power barges that are looking for low maintenance, robust, long lasting solutions on their topsides.
Your benefits
Integral bypass available
Flexible choice of heat recovery surface
In-house damper technology with 100 % seal
External or internal insulation available
In-line fin/in-line tube arrangement reducing pressure losses on the system
Low maintenance over the lifetime of the plant
Global manufacturing
Supplementary firing options available