DTAC tactile ground surface indicators - design, manufacture and install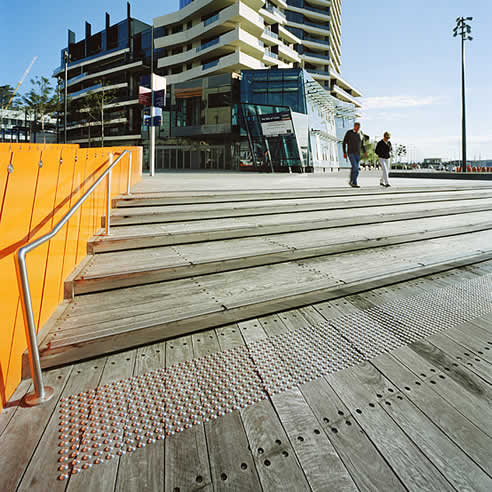 Celebrating 10 years of design innovation, DTAC is a specialised team of professionals focused on Tactile Compliance. DTAC provides a complete service for all major Australian cities. It is insured for the advice and installation that is delivered through trained and DTAC certified tactile installers.
For latest projects from around Australia and the world visit www.dtac.com.au/projects.
Sampling
DTAC now offers you the control to view a DTAC product on a variety of Finished Substrates. DTAC then processes your request and sends you a finished sample. For easiest way to select a product for your project visit www.dtac.com.au/samples.