Automatic doors from KABA Doorways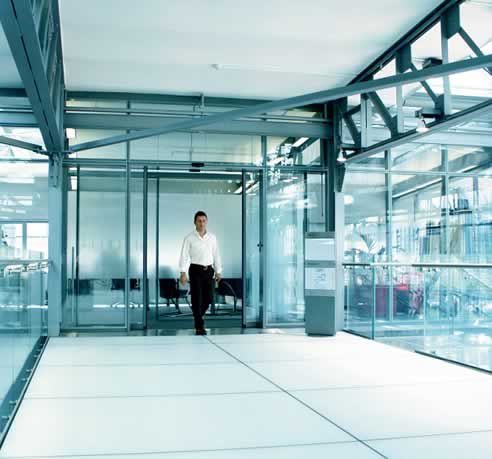 Automatic doors for every entry!
KABA Doorways provides the ultimate automatic door solution for sliding, swing, bi-folding, revolving, circular, breakout and prismatic installations.
Key features of the KABA range are; cost effectiveness, reliability, smooth and whisper quiet operation and low cost maintenance in comparison to other major brands. Combine these standout features and benefits with the Swiss drive unit technology and Australian manufactured aluminium frames, KABA provides the optimal solution for creating the most sophisticated and elegant automatic entrance designs. All-glass wings with minimal visible profiles, wings with only horizontal profiles or wings with wrap-around frame profiles can be combined with the automatic door drive system.
Ultimate energy efficiency and finger trap free operation is achieved by combining the KABA drive units with KABA slimline PSX or PSA door framing systems. Doorways also supplies high quality automated wall systems by KABA.
We welcome you to visit our stand at Form & Function 30 April to 2 May 2009, Melbourne Exhibition Centre to see a number of the KABA door automation products in full operation.