Alucobond Architectural Wood Design aluminium composite material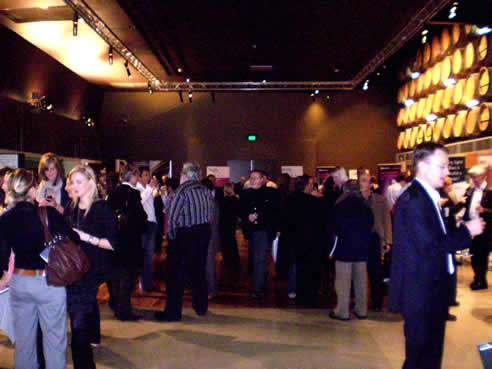 Situated on the edge of Adelaide's stunning Botanic Gardens, the National Wine Centre with its eye-catching architecture created a dynamic setting for the Adelaide Mecca event held in May 2009.
Alucobond Architectural have showcased the new Alucobond Wood Design colour range of Aluminium Composite Material (ACM) and the Alucofix installation system at the Mecca Event.
Wood Design comes in five realistic wood colours, which radiate the aesthetic beauty of wood, without the discolouration and decay that real wood inevitably endures.
The use of a high quality paint system applied in a continuous coil-coating process ensures that the wood look is not compromised for decades to come.
Designed to enhance a wide variety of building projects, Wood Design is an ideal cladding material for both exterior and interior facades.