Rectangular Free Standing Designer Bath from Aqva Design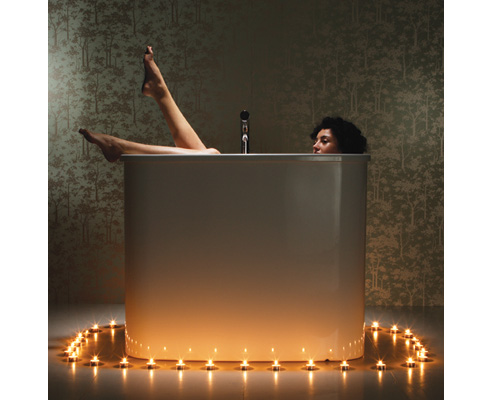 AQVA has been designing and manufacturing baths and spa baths for over 15 years and has the experience and techniques to make the best products for contemporary living. We create objects of beauty' elegance and uncluttered simplicity that enhance your lifestyle' making the whole cleansing experience more sensual.
With our modern' free–standing baths and spas you can create your own "peace zone" in the bathroom' your bedroom or even in the garden or on a balcony' if you choose.
The Pastille
Rectangular freestanding soaking tub with seat to accommodate single person bathing.
Ideal for smaller bathroom.
Also available as spa bath with 8 jets with built in pump.
Optional 12 jet air system
Flat base for floor mounting.
Bathing capacity of 220 litres.