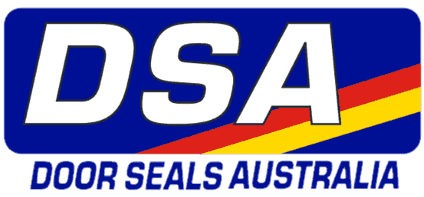 Company Profile
Door Seals of Australia - our name is becoming increasing specified as the door seal brand for sealing solutions that feature good design, work effectively and provide great value. As more people become aware of our products, we are continually being used in buildings across Australia.

We have worked with building designers, architects and specifiers to ensure we provide an innovative range of door and window seals suitable for acoustic, smoke and energy efficiency applications.

Our unique DSA wedge gasket seals and compact profiles are designed to be aesthetically pleasing and offer unmatched performance in effectively containing building energy leakage and excluding unwanted elements such as noise, fire, smoke, water, airborne dust, wind and vermin.

Our range of seal products can effectively seal gaps around the sides, top and bottom of doors and windows that can be hinged, pivoting, sliding, folding, bi-parting, lifting and of timber, steel, aluminium, glass or uPVC material.

DSA seals are being successfully used in offices, banks, media centres, commercial premises, conference centres, casinos, clubs, government buildings, police stations, law courts, prisons, passenger terminals, military installations, laboratories, research facilities, schools, colleges, universities, residential accommodation, motels, medical centres, hospitals, cinemas, theatres, libraries, galleries, museums, aged care facilities and sound recording studios.

Door Seals of Australia is fully Australian owned with our central sales and technical advisory service located with our manufacturing facility in Queensland, providing our products to building projects through an Australian wide network of distributors and partners. All products can be viewed via our website and we always welcome opportunities to assist with seal enquiries or specification.
Door Seals Australia
07 3856 6660
13/81 Bishop St, Kelvin Grove, 4059
* If you would like to update the text on your profile page, please contact Spec-Net.