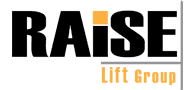 Company Profile
RAiSE Lift Group, formerly the Platform Lift Company is a leading supplier, installer and maintainer of wheelchair, disability and limited mobility access lifts including pool lifts as well as goods and service lifts for projects Australia wide.

We offer a variety of products that are of quality European design and manufacture to achieve the individual requirements of each separate project. Our platform lifts comply with all relevant areas of the DDA, BCA and AS1735 and are suitable for both residential and commercial installation.

Our group of RAiSE Lift Companies are made up of Platform Lift Company, Pool Lift Company, Goods Lift Company, Home Lift Company and Car Lift Company and are here to assist with your every need by providing quality products and a high level of customer service.

We invite you to look through our wide range of options for commercial and residential environments.

You can contact RAiSE Lift Group directly on (02) 9932 3600 for any questions you may have.

RAiSE Lift Group
NSW:
02 9932 3600
VIC:
03 8651 2999
NSW: Balgowlah Business Park, Unit 1, 28-34 Roseberry Street, Balgowlah NSW 2093
VIC: 43 Bakehouse Road, Kensington, VIC, 3031

* If you would like to update the text on your profile page, please contact Spec-Net.