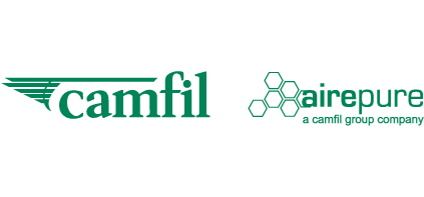 Company Profile
Airepure Australia is a leading national air filtration company providing unique, powerful and integrated air filtration solutions, ranging from basic HVAC filtration through to high end HEPA/ULPA filtration and airborne containment technologies.

We have our own range of quality air filtration products, accessories and NATA testing services. We are able to offer a growing range of specialty air filtration products and services through our long standing partnerships with various leading and respected international air filtration companies, including Purafil Inc, Flanders CSC, Linair, Strobic Air, Met-Pro and Duall.

Airepure provide air filtration and wet scrubber technologies aimed at odour control and air -born chemical release prevention within industrial and waste water plants and facilities. We provide ultra clean air filtration, HEPA filter and air-born containment technologies to science, medical and pharmaceutical industry applications. We also provide air conditioning filters, odour control and air-born contaminant solutions for commercial venues, facilities and mobile plants.

Airepure have office or agent, warehouse and technical support facilities in all major cities, including Melbourne, Canberra, Sydney, Brisbane, Townsville, Adelaide, Perth, and Hobart. Our in-house engineering, estimation and service departments ensure we can support and service our clients through the entire process from system design to installation as well as after sales service and maintenance.
Airepure Australia Pty Ltd
1300 886 353
64 Geddes Street, Mulgrave, VIC, 3170
* If you would like to update the text on your profile page, please contact Spec-Net.