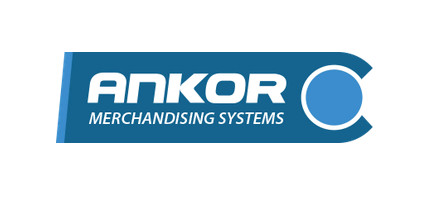 Company Profile
merchandising products including slat panels, internal slat panels, fixed wall slat panels, aluminium panels and post wall systems perfect for any retail showroom or business.

With the development of the merchandising products done so by owners and tradesmen within the industry, John Hopkins and Stephen McKeown, the design of the systems created have been developed with installation in mind. With Installation times cut by up to 20 or 30 percent helping change the way shopfitting has been done for many years, with the idea deriving from the old method of 90 percent of work is completed prior to arrival on site.

Not only that, the systems supplied and manufactured at Ankor Merchandising Systems are lightweight, durable, diverse as well as easy to install, alter, relocate and dismantle. Allowing for the structure and layout of merchandise to be easily altered and added to without the extra hassle of having to remove the entire wall fixture.

Ankor Merchandising Systems
02 4701 4988
Unit 1, 9-12 Lambridge Place, Penrith, NSW, 2570
* If you would like to update the text on your profile page, please contact Spec-Net.