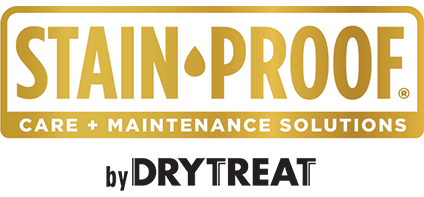 Company Profile
Dry-Treat manufactures innovative sealers for porous building materials, including natural stone, brick, pavers, tiles, engineering concrete and grout. Dry-Treat technology is different - Dry-Treat's innovative impregnators penetrate much deeper and bond permanently inside the pores of the treated material, creating a substantial oil and water repellent barrier.

This substantial barrier, the Dry-Treat barrier, not only provides great stain protection, but is also able to protect from serious common structural damage caused by liquids, including: salt attack, efflorescence, freeze-thaw damage, spalling and picture framing and inhibits the growth of mosses and moulds in the pores of the treated material.

Dry-Treat began in 1991 as a premium developer of specialist concrete sealers for the civil engineering industry, to protect large concrete structures such as bridges, high rises and factory floors in harsh conditions, including seawater and alkaline soil. For over 2 decades, Dry-Treat's team of engineers and chemical scientists have continued to develop unique sealers to provide premium protection for a wide range of porous materials, including natural stone, tiles, brick and paving.
Dry-Treat Pty Limited
02 9954 3211
30-32 Assembly Drive, Tullamarine, Vic, 3043
* If you would like to update the text on your profile page, please contact Spec-Net.