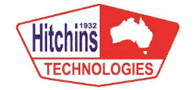 Company Profile
Hitchins Technologies Pty Ltd was founded in 2005 specifically to focus on swimming pool resurfacing. The owner Chris Hitchins has had more than 30 years experience in Australia, New Zealand, SE Asia and USA in the protective coatings arena. His experience covers commercial, historical and residential buildings, not to mention swimming pools too.

Recognising there is a growing number of aging pools in Australia in need of upgrading was the impetus to form this business.

Since its inception Hitchins Technologies has supplied Epotec hi build epoxy pool coating to all States and Territories in Australia.

Some of the recent projects include, Boystown, Sydney, Camden Memorial Pool Sydney, Picton Olympic Pool, Sydney, Whitlam Aquatic Centre, Sydney and Acacia Ridge Aquatic Centre Brisbane, Beerwah Pool Brisbane, Japanese Gardens Pond Brisbane, Sheraton Hotel Mirage, Gold Coast, Currumbin Primary School, Gold Coast, whilst in Melbourne University of Melbourne.

Hitchins Technologies Pty Ltd
1300 887 920
PO Box 3186, Bonnells Bay, NSW, 2264
* If you would like to update the text on your profile page, please contact Spec-Net.