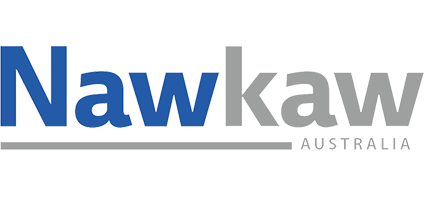 Company Profile
The company has pioneered a colour penetration technology that can be applied to various substrates including precast concrete, clay bricks, concrete block, mortar and other forms of porous vertical masonry.

Applied to the surface of the building material, the colour penetrates through the porous substrate and produces a consistent and long lasting finish.

Nawkaw manufactures its own products and applies these on your project. Our process is Guaranteed for a minimum of 25 years. Regular product testing confirms the durability of our materials.

The finished colour for each project is regulated by the design of the liquid colour emulsion and the application methods employed by Nawkaw's skilled technicians.

The colour application accommodates your design requirements and can be set to achieve numerous effects and finishes as well as matching the colour of mismatching masonry and concrete.

Nawkaw has operations established in Perth, Adelaide, Melbourne, Brisbane, Sydney, Hobart and Auckland / Christchurch NZ.


Nawkaw Australia
1300 629 529
39/195 Prospect Hwy, Seven Hills, NSW, 2147
* If you would like to update the text on your profile page, please contact Spec-Net.