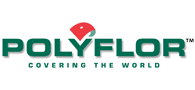 Company Profile
At Polyflor we believe that the products we choose can help us design for a better environment, both inside and out. Our collection of vinyl flooring, which is suitable for a variety of commercial and residential applications, makes a big impact on the look of a space, but a small impact on the earth. Since launching in Australia and New Zealand in 1963, we've been proud to offer our customers a wide variety of flooring solutions to suit any need - aged care, retail, residential, healthcare, residential, you name it. Our range of products cater to those looking for superior quality but also to those after unique solutions like sustainable slip resistance and acoustic noise reduction. Our strength lies not only in the quality of the products that we manufacture, but in the full-rounded service we offer. With sales offices and warehouses all throughout Australia and New Zealand, we're never more than a phone call away. We are committed to providing a comprehensive service and achieve this by supplying the latest in contemporary flooring design and technology. Whilst choosing Environmentally Preferable Flooring from Polyflor, it's important to be assured that this means zero compromise in choice and functionality of the product.
Polyflor Australia
1800 777 425
101 Prosperity Way, Dandenong South, VIC, 3175
* If you would like to update the text on your profile page, please contact Spec-Net.