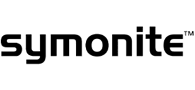 Company Profile
Deal direct with an Australian owned manufacturing company who offer Australian architects and Designers innovative products for award winning & creative designs. For 30 years we have demonstrated the quality and durability of our composite panel products in a variety of decorative facade applications.

Symonite provides a comprehensive range of Australian made composite panels in a variety of colours and surface finishes and is manufactured to your exact specifications.

Symonite is emerging as one of the world's best composite cladding panel because of its unrivalled ability to resist fire and impact and the ease with which it can be worked using standard equipment. However, it is the safety features that are causing more architects and their construction teams to build with fire-resisting Symonite.

Symonite is an Australian developed product that is manufactured in Somersby, NSW and is used as cladding, curtain walls, partitions, fascias and awnings, packaging and containers, signage and vehicle components or anywhere a lightweight fire resistant panel is required.
Symonite Australia Pty Ltd
1300 300 641
2 Wella Way, Somersby, NSW, 2250
* If you would like to update the text on your profile page, please contact Spec-Net.