Rollashield shutters and the Roma Street Parklands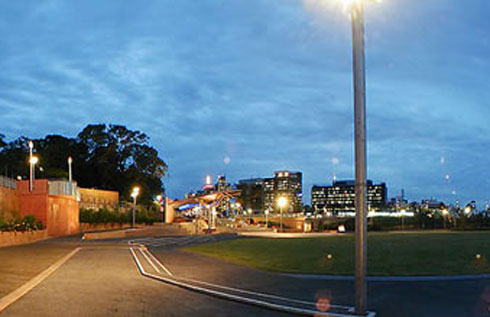 Shutter Concepts Pty Ltd the home of Rollashield are proud to announce that Pradella Construction Pty Ltd who are developing the amazing new Roma Street Parklands in the heart of Brisbane City, have once again chosen them to install Aero 90 louvre shutters to this beautiful group of buildings. The Tropical setting being created by Pradella is without doubt a truly classy landmark.
Rollashield products were used on the previous 3 stages to provide bi-folding, sliding & fixed adjustable louvre shutters to the balconies.
The final 2 stages will herald the installation of 1293 Aero 90 Rollashield Louvre Shutters being fitted to the project, testament once more to the quality of the product and the immense benefits they provide for the purchasers of the finished units.
Rollashield are currently fitting their shutters to numerous projects around the state and invite architects and builders to view the range of shading, shutters, screens plus much more.
Contact Doug Smith on 3393-3355 or 0410-658-934