Masonry colouring specialists - Nawkaw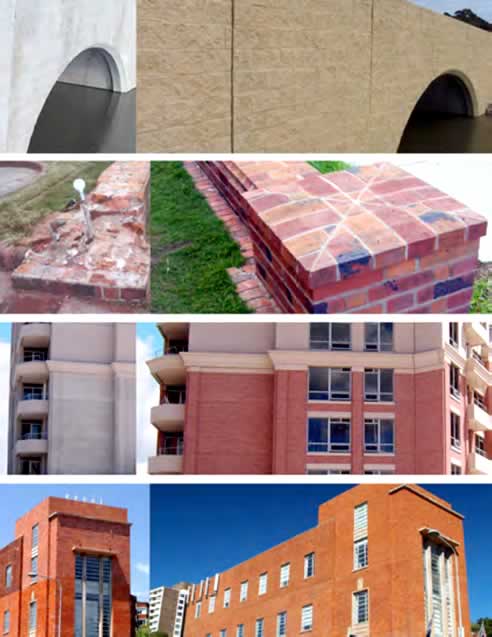 If you're looking for an alternative to traditional masonry colouring methods, Nawkaw's colour penetration technology provides the solution. Applied to the surface of the masonry, the colour penetrates through the porous substrate and produces a consistent and long lasting finish. It creates endless design possibilities for porous vertical masonry including precast concrete, clay bricks, concrete blocks, stone.
A Colour Revolution
Nawkaw leads the industry in choice of colours, finishes and tone variations. Colours can be produced in rich and vibrant shades as well as introducing multi-layered colours and abstract effects. Our unique application process ensures subtle colour variations can be achieved , allowing slight variations in hues and tones to create stunning contrasts and textures.