Purafil Corrosive-Aire System from Airepure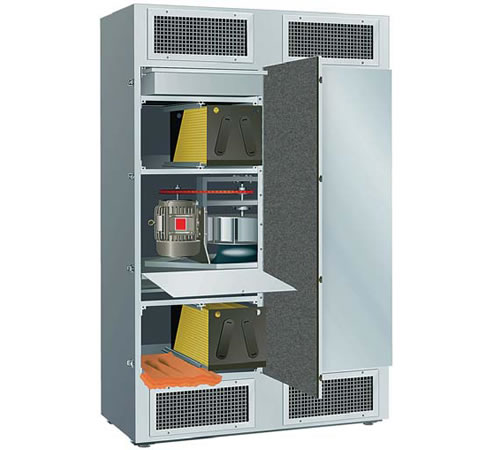 Product Description
The Corrosive-Aire System (CA) is a self-contained air purification system designed to recirculate and clean air within controlled environments containing sensitive computer or electronic equipment. Designed to stand alone, it can also be used in conjunction with Purafil's Positive Pressurization Unit. The CA system is designed to filter room air to maintain low corrosive gas levels in industrial environments, such as pulp and paper mills, petrochemical plants, refineries, steel mills, and smelting plants as well as other process industries.
System Advantages
Provides Corrosion-Free Air: Purafil's CA system supplies corrosion-free air to a controlled environment. The level of air cleanliness meets or exceeds established industry standards, such as the Instrument Society of America's S71.04-1985. This level of protection conforms with the warranty requirements of most computer and instrument manufacturers.