Specialised uPVC Sliding Doors by Wilkins Windows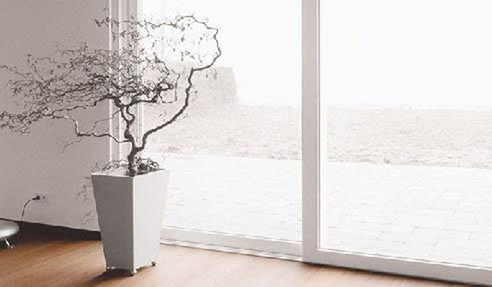 Specialised uPVC sliding doors by Wilkins Windows are in-demand components of the contemporary Australian home. Wilkins Windows sources uPVC from Rehau, globally renowned polymer innovators from Germany. Rehau's proprietary extrusion and uPVC process delivers high-performance uPVC that provides exceptional thermal and acoustic insulation power, dimensional stability and energy efficiency in the long run.
Specialised uPVC Sliding Doors
The production team at Wilkins Windows has developed an advanced manufacturing process to result in uPVC that never rots, rusts, fades or flakes. The frames of the uPVC sliding doors provide excellent resistance to premature deterioration and hard, long-term wear. uPVC allows for weatherproofing features to ensure longevity amidst harsh external elements. Hence, uPVC sliding doors by Wilkins Windows are virtually burglar-proof for the security of both people and property.
Wilkins Windows uses Low-E (low emissivity) glass technology during construction of specialised uPVC sliding doors. The glass systems consist of microscopically thin metallic coatings, designed to reflect heat back into the room. Thus, uPVC sliding doors can prevent heat loss through the panels to effectively regulate comfortable indoor temperatures. The sliding profile also helps minimise the heat escaped when opening the door by allowing users to control the opening. uPVC sliding doors will lead to remarkable reductions in the energy bill.
Visit www.wilkinswindows.com.au for more details on specialised uPVC sliding doors by Wilkins Windows.