Timber Slat Screens for Hospitality from Open Shutters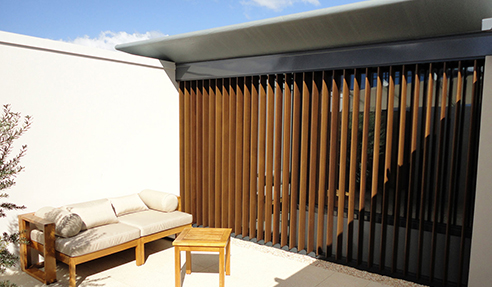 Open Shutters is thrilled to announce their new range of screens, including timber slat screens, precision-cut wood screens, artistic acoustic doors, plus industrial chic screens ideal for hospitality, residential and commercial use.
Timber slat screens are one of the hospitality industry favourites. These screens are made by Open Shutters' experienced tradespeople and are designed to be fixed in place as a permanent screen or mounted on tracks to allow movement.
Using Canadian Western Red Cedar, timber slat screens are durable and stable hard-wearing timbers that offer a long-lasting service life. These screens have widths of 1200mm and measures 2400mm in height.
The timber slat screens are commonly used as room dividers, feature panels, architectural exteriors, landscaping, doors, courtyard fencing, balcony privacy screens, restaurant zoning and as cover for unsightly air conditioners.
For further inquiries on timber slat screens, contact open Shutters or visit www.openshutters.com.au.