uPVC Windows to Combat Climate Change by Wilkins Windows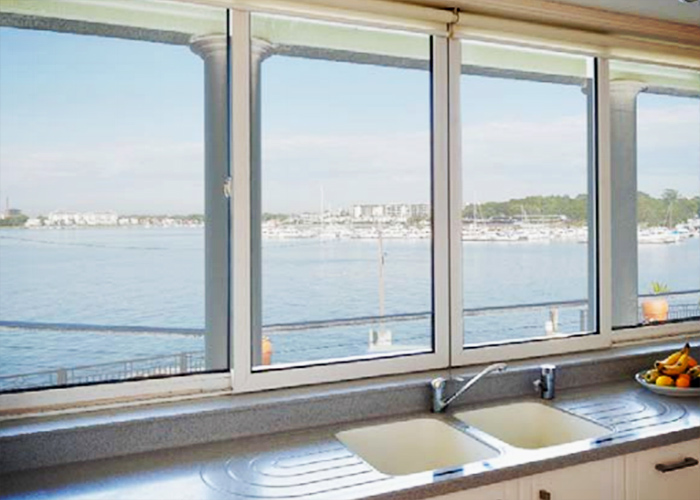 With the accelerating rate of climate change, the installation of uPVC windows is becoming a necessity rather than a luxury. While the government and large corporations are taking steps to resolve the global issue, uPVC windows provide an invaluable tool for developers and homeowners to have an effect at a residential level and take part in the fight.
Wilkins Windows is at the forefront of the design, manufacture, and supply of uPVC Windows in Canberra and outer-Sydney New South Wales. In 1999, the team introduced their line of uPVC windows and doors to create homes and offices not only visually stunning but energy efficient.
uPVC windows stand out from the Wilkins Windows portfolio because of their core material, uPVC, which is known for its durability, insulation benefits, and sustainable traits. Not only readily manufactured with the least energy consumption but uPVC provides long-term usability, eliminating wasteful window replacement. Wilkins Windows sources their uPVC from Rehau, a German company that is globally recognised for their quality and sustainable supply of polymer-based solutions.
Wilkins Windows uses state-of-the-art double glazing technology to increase the thermal efficiency of their uPVC windows. A 20mm air gap employed between the two insulated glass panes effectively prevents heat energy from freely entering or exiting the room. A high-performing sealant system with insulated spacers is also used to resist sealant failure and prevent condensation. As a result, your rooms will remain warm in winter and cool in summer.
The installation of uPVC windows has dramatically reduced the dependency of many homeowners on the air conditioning systems, which are deemed detrimental to the environment as they commonly require an excessive amount of energy and release a higher rate of carbon emissions while in operation.
Learn more about uPVC Windows in the ACT and surrounds by heading over to www.wilkinswindows.com.au today.