Choosing Cutting-off Wheels by Klingspor from The WDS Group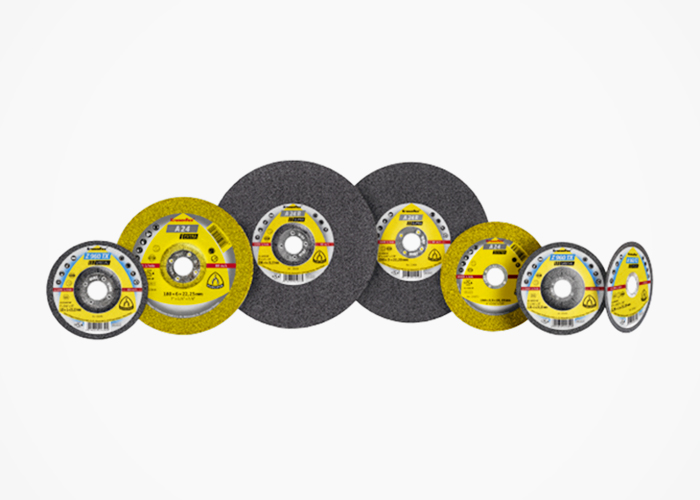 Industry powerhouse, The WDS Group stocks a wide array of durable and high-performing Klingspor cutting-off wheels, which are supplied in different performance classes for use in a variety of applications. They are furnished with a synthetic abrasive grain, ensuring an excellent service life and cutting performance.
Unsure what cutting-off wheels to get for your project? With so many on the market, selecting the right one can be confusing, even for professionals. As a courtesy, Klingspor have a quick product finder guide that will help you find suitable cutting-off wheels for your application;
What machine? Identify the grinding power and speed of the angle grinder to use with your cutting-off wheel.
What material? Know the properties of the material to be cut. Cutting-off wheels are mostly used to cut steel, stainless-steel, cast iron, aluminium, or another non-ferrous metal.
What workpiece profile? Select the thickness of your cutting-off wheels based on the shape of the material to be cut, for example, sheet metal, tube, solid material, or L, U or T profile.
Safety Requirements? Make sure to know any safety requirements when working with the machine as they will be incorporated when using the cutting-off wheel.
For easy classification, all Klingspor cutting-off wheels from The WDS Group are labelled with all essential details. For more information, visit www.wds.com.au today!