uPVC Bushfire Doors for High-Risk Homes from Wilkins Windows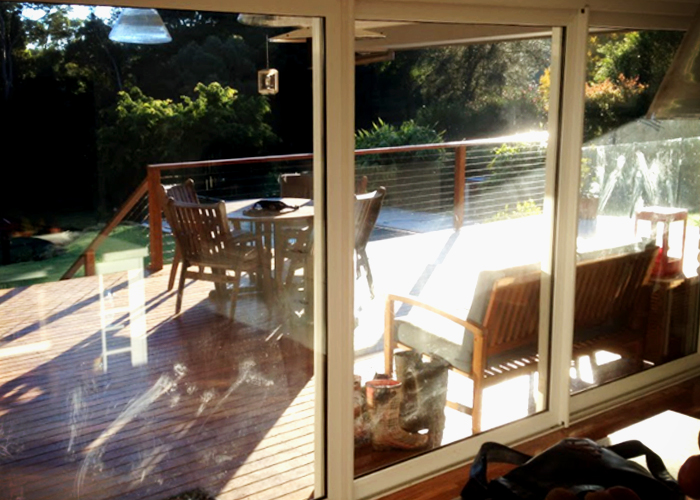 Unfortunately, with the worsening state of climate change cases of devastating bushfires have noticeably increased across Australia. Just last year the globe witnessed catastrophic fires and black smoke sweeping many parts of the country, destroying an estimated 18 million hectares and 2,700 homes in just a matter of weeks. The 2019-20 fire season has prompted the requirement for everyone residing within bushfire prone areas to strengthen their protection by installing bushfire-rated doors. For these residents, it is no longer a luxury, but rather a necessity.
Industry specialists, Wilkins Windows is pleased to offer a revolutionary uPVC bushfire door for high-risk homes. They are engineered as per AS 3959:2018, Australia's revised building standard supervising the construction of buildings in bushfire-prone areas. Tests were carried out on the uPVC frames and glasses from Wilkins Windows, verifying their up to BAL 40 properties - the second-highest bushfire attack level - resisting burning debris ignited by windborne embers as well as radiant heat exposure up to 40kwm². Your uPVC bushfire doors from Wilkins Windows will help increase your rate of survivability and reduce property loss.
With their bespoke services, the Wilkins Windows team accepts special requests and can manufacture uPVC bushfire doors in specific shapes and sizes to suit existing homes. Standard designs include awning, casement, double-hung, fixed, sliding, and tilt & turn. If you're looking for a more rustic or vintage look, the team can also supply bushfire doors made of Cedar or Merbau. Get in touch with Wilkins Windows for more information by visiting www.wilkinswindows.com.au today.