Eigen PolyTac - the durable tactile ground surface indicator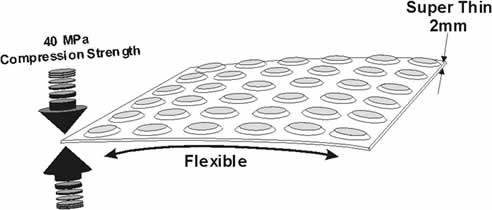 Eigen® Tactile is officially launching its two Tactile Ground Surface Indicator (TGSI) product series onto the market; these include the super thin polymer concrete TGSI product - PolyTac® and Eigen® Ceramic TGSI range.
The TGSI industry has been awaiting a retro fitting product that would not crack or puncture easily when exposed to the elements; PolyTac® arrives in a timely manner addressing this critical issue. Its quick and easy installation procedure makes PolyTac® an attractive TGSI product for existing outdoor application; its physical properties give it more ductility and durability over its conventional counterpart.
With 95% inorganic material as its component, PolyTac® is posed to be more long lasting under UV exposure when compared to pure organic TGSI products. When subject to substrate failures, PolyTac® would not present as a tripping hazard due to its easily breakaway design. The combination of all these characteristics makes PolyTac® an ideal product for Tactile installation at Pram Crossings,