Partition screens from The Partition Company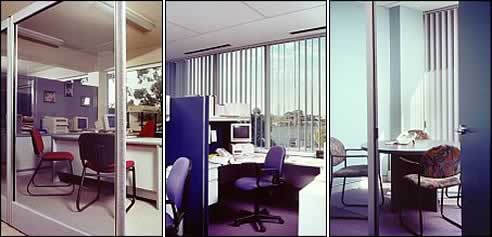 The Partition Company supplies a wide variety of screens. One such item is the The Partition Company Screen which is available in four different heights - 1200mm, 1500mm, 1800mm, and 1000m. It is used for covering reception desks.
Partition screens are made of aluminium joiners, have PVC end caps and also have two levelling feet. Panel Hung Furniture is made of black slotted strips. PVC end caps are either made of black strips or covered with fabric.
Tinted glass is used as the standard material in making glass and half glass screens. Curved screens are made from polycarbonate. Ducting is available for power, telephone and data services. The Partition Company Screens are made with fire retardant materials.