Prefinished Linear Hoop Pine Panels from Screenwood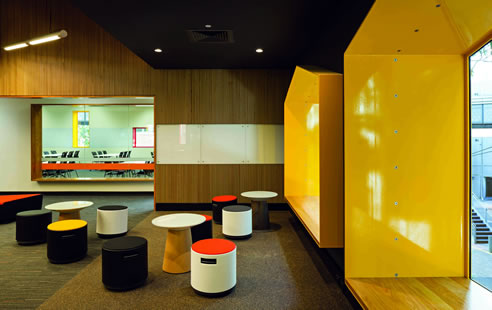 Screenwood was recently supplied for the lecture theatres and student breakout space in Q Block, located on Queensland University of Technology, Gardens Point Campus. The extensive refurbishment by RAL Architects included Screenwood linear panels made with certified Hoop Pine, which not only complement the boldly coloured furnishings but also provide valuable acoustic properties. This contemporary learning space attains timeless style with the inclusion of natural timber while providing a welcoming space for students and staff.
Available in a range of timbers and profile sizes, Screenwood is prefinished, assembled and delivered to site, ready for installation by any qualified builder.
For a complete solution, Screenwood is fire rated, environmentally certified, acoustically tested and uses low VOC coatings.
Specifier: RAL Architects