Folding Shower Seat for Bariatric Patients from Hand Rail Industries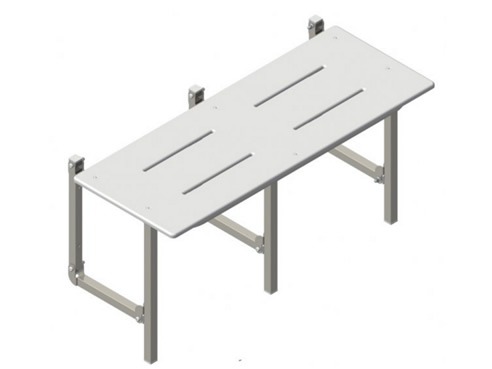 Type 522BR is a bariatric folding shower seat from Hand Rail Industries. The folding shower seat complies with Australian Standard AS 1428.1.2009 Amdt1 Design for Access and Mobility, providing building design requirements covering the specific needs of people with disabilities.
Bariatric Patients in Australia
In the tracking period of 2014-2015, 11.2 million Australians aged 18 and over were classified as overweight or obese. The staggering number indicates that more than half of the Australian adult population are prone to possible health and safety issues. People with morbid obesity, in particular, can suffer from disrupted physical functions, such as breathing and walking, leading to potential trips and falls. The injuries sustained from such circumstances can cause greater health issues for bariatric patients.
Bariatric Care in Australia
Hand Rail Industries features a specially-engineered range of balance and support devices for bariatric patients to effectively prevent fall-related injuries. The Type 522BR bariatric folding shower seat is a helpful and valuable accessory for patients to use in the bathroom.

VIC: 03 9466 3211
NSW: 0429 183 476
90B Northgate Drive, Thomastown, VIC, 3074