Polymer Based Patch Coating by SEALTAQ® from Neoferma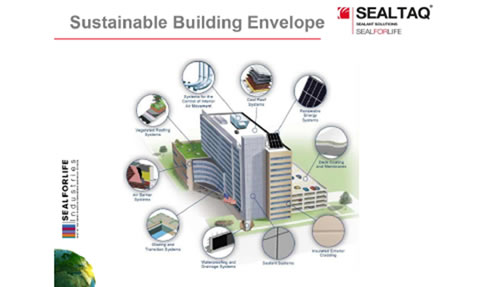 Polymer based patch coating is the rising industry standard for web-coating process solutions. Also known as discontinuous or selective area coating, the coating device deposits the process material in coat discrete shapes or "patches" over the substrate.
Traditional coating methods essentially distribute the process material to the entire area of the substrate. However, the preference of some applications requires particular areas of the substrate, such as the border around the shape, to remain unaltered. Thus, Neoferma struck up a partnership with STOPAQ®, one of Holland's industry leaders in sealant technology, to develop the polymer based patch coating, SEALTAQ® Universal Band.
What is SEALTAQ® Universal Band?
SEALTAQ® Universal Band addresses the high demand for polymer based patch coating systems in the building and construction sector of Australia. With Neoferma's trusted industry expertise and STOPAQ®'s innovation in visco-elastic solutions, SEALTAQ® Universal Band is engineered for superior performance in structural applications that combat airtightness, corrosion, and water migration.
SEALTAQ® Universal Band is composed of pure polymers delivered via sealing tape with a thickness of 1.2mm. Available in the colour ivory, the unique material has a greyish top layer of non-woven polyester for easy coating or painting after application. With durable build quality, SEALTAQ® Universal Band is highly versatile for utilities, electrical, water, telecommunications, commercial, residential, agricultural, and industrial installations.