Perforated Metal Designs by Stoddart for Wynyard Walk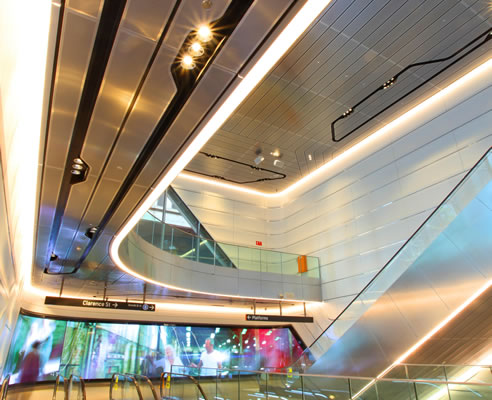 With their commitment to excellence and state of the art architectural metalwork, Stoddart has done it again with their perforated panel designs for Sydney's Wynyard Walk.
Stoddart Innovative Solutions has a reputation of getting the job done flawlessly. Proven by the fact that they are the leading stainless steel fabrication specialists, commercial kitchen equipment fabricators, metal fabrication manufacturers and distributors of major reliable brands for food service, architecture, and building industries in Australia.
Reducing pedestrian congestion in Sydney, the Wynyard Walk links Wynyard Station to the developing CBD western corridor and Barangaroo. The walkway lets pedestrians reach each end of the path in approximately six minutes. As a result, road crossings and steep inclines are avoided.
Aside from the functionality of Wynyard Walk, it also serves as a modern architectural marvel with its aesthetically pleasing appeal, making the 6-minute walk worthwhile. Stoddart is responsible for the perforated metal designs lining the Wynyard Walk walls and ceilings. The perforated panels by Stoddart add a futuristic touch to the interiors of this urban infrastructure, while maximising the building's performance.