Heavy Duty Floor Expansion Joint Covers in Action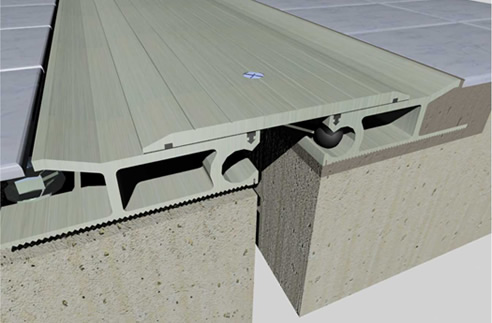 Heavy duty floor expansion joint covers are one of the most in-demand products from Unison Joints. Proudly Australian, Unison Joints is internationally recognised for their high-quality architectural finishes, floor expansion joints and movement joint covers. Channeling over 22 years of experience and expertise into their specialty products, Unison Joints help to provide better facilities for the community.
Understanding Floor Expansion Joint Covers
There are many factors that can contribute to concrete expansion or shrinkage, such as thermal changes, seismic movement and concrete creep. To alleviate this concern, the conception of the expansion joint came about. Also known as movement joints, expansion joints accommodate movement, deformations and isolate loads between concrete and other structural members.
Floor expansion joint covers are employed to cover gaps which conceal movement in building - caused by thermal, seismic, shrinkage or other movement. These coverplate systems carry varying traffic types, including pedestrians, shopping carts, forklifts, hospital equipment, trolleys, and maintenance equipment.
Unison Joints supplies a broad variety of heavy duty floor expansion joint covers for different kinds of facilities. Constructed with anodised aluminium and stainless steel, their Flexo line of floor and floor-wall expansion joints are the most widely-used floor expansion joint system for major residential and commercial development projects, and national capital infrastructure.