10-day Turnaround ExpressFit Beams and Slats from Supawood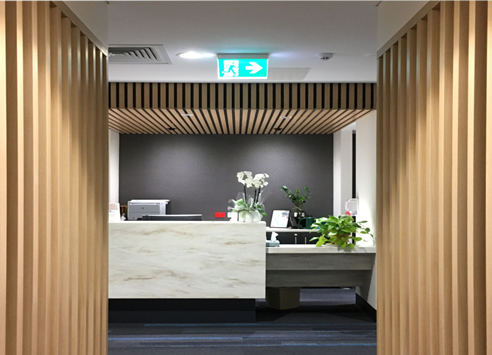 10-day turnaround for beams and slats using ExpressFit by SUPAWOOD
The deadline is tight, and your fitout needs something special. Yet most suppliers require 20 days to manufacture and despatch.
SUPAWOOD understands the complexities architects and designers face when working on projects with short lead times. That's why they have created ExpressFit, a simple solution that removes deadline stress without compromising your design vision and end quality.
ExpressFit is a system of custom-designed beam and slat linings for ceilings, walls, screens and drop-in tiles that can be manufactured and despatched in just 10 working days once your order is finalised.
ExpressFit beams and slats come in a variety of sizes and finishes as well as acoustic and fire-retardant options. Plus, the product range is simple to order and easy to install.
Now you can beat lead time stress when selecting ExpressFit by SUPAWOOD for your next project.