Sliding Systems for Custom uPVC Windows by Wilkins Windows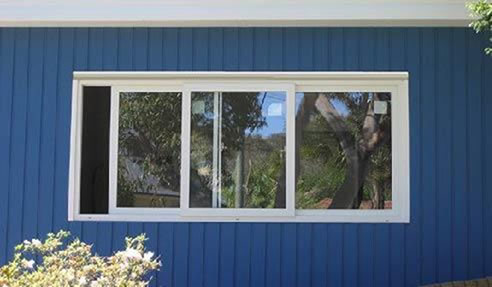 Wilkins Windows has curated a comprehensive catalogue, including casement and sliding systems for custom uPVC windows. Since 1999, the New South Wales-based company has specialised in the design, production and distribution of windows and doors in Australia. The product development team at Wilkins Windows continues to diversify the extensive product lineup to cater to all kinds of domestic and commercial applications.
Sliding Systems for uPVC Windows
Robert Wilkins, owner of Wilkins Windows with 40 years of professional experience, took the opportunity to become a representative of Rehau when the five-star energy rating system was in the process of implementation in New South Wales. Based in Germany, Rehau has over 70 years' worth of expertise in polymer-based innovation. Their proprietary extrusion process results in top-grade uPVC for various applications, including window manufacture.
Wilkins Windows harnesses the cost-effective properties of Rehau uPVC to produce the best uPVC windows on the market. Industry specifiers can easily customise the design and functionality of uPVC windows to meet the goals of their project. Here are the Rehau sliding systems for custom uPVC windows by Wilkins Windows:
1. Prestige-Design 60mm system - a three chamber system, comprised of main profiles with three separate internal air spaces across the 60mm profile depth
2. Euroslide-Design system - a combination of two chambered sash profiles and three chambered frame profiles
3. Brilliant-Design system - a multi-chamber system, with a 20° angle of the chamber providing a modern and attractive finish
Learn more about the sliding systems for custom uPVC windows by Wilkins Windows via www.wilkinswindows.com.au.