Exterior Sliding Glass Doors Sydney by Wilkins Windows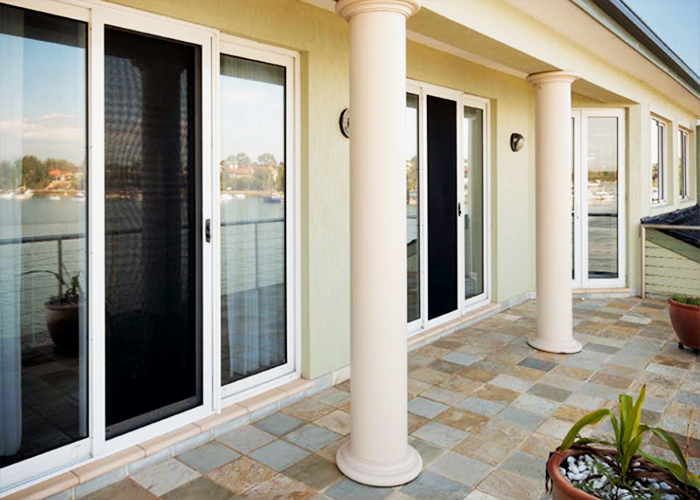 Wilkins Windows' highly valued exterior sliding glass doors lead the way in the development of more efficient and modern homes in Sydney. They create elegant and convenient access to the outside space with a range of benefits and features that are useful in extreme weather conditions, particularly during an Australian summer.
Summer in Australia and Sliding Glass Doors from Wilkins Windows
Summer temperatures in Australia can range from 30°C to above 40°C, resulting in distressed homeowners particularly in poorly insulated houses. To combat the summer heat, some rely on the excessive use of air conditioning systems, which consume large amounts of energy and cause a spike in electricity bills.
Australia's leading manufacturer of innovative windows and doors, Wilkins Windows recommend the installation of their exterior sliding glass doors for a more practical and efficient solution to summer heat than air conditioning systems. Combining the power of uPVC and double-glazing, these sliding glass doors help owners maintain a cool indoor temperature in a stylish yet sustainable manner and without needing to break the bank.
uPVC is a natural insulating material that provides superior build and long-lasting durability. For gold-standard quality assurance, Wilkins Windows sources their uPVC from Rehau, a leading German provider of polymer products. They make the most intelligent use of scarce raw materials to deliver uPVC products with the highest standard of thermal insulation.
Wilkins Windows also utilises the double-glazing technology which is recognised as the most cost-effective insulation technique of today. As the name suggests, two insulated glass panels are sealed together with a 20mm-wide space. Wilkins Windows exterior sliding glass doors that are upgraded with double glazing prevent heat energy from entering, keeping your home cool and comfortable throughout summer seasons.
Available on request, Wilkins Windows can also integrate low-E glass technology or the application of additional metallic layers on the insulated glass, which allows light to pass through while blocking infrared and ultraviolet solar energy. Argon gas is available for top-tier thermal performance.
To learn more about exterior sliding glass doors in Sydney, contact Wilkins Windows or visit www.wilkinswindows.com.au today.