Double-Glazed Timber Bifold Door Upgrade from Wilkins Windows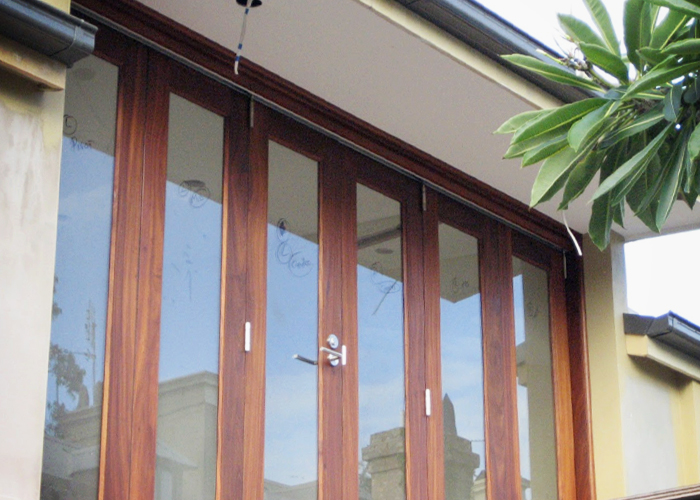 The increased interest in luxurious yet practical upgrades to homes and commercial spaces has generated a greater demand for double-glazed timber bifold doors in Australia. With unrivalled form and function, double-glazed timber bifold doors promote high-design and sustainability. For the supply of double-glazed timber bifold doors, look no further than the country's most trusted and widely recognised manufacturer of premium windows and doors - Wilkins Windows.
With an excellent track record spanning two decades, Wilkins Windows guarantees that all their doors are engineered with exceptional quality. Timber bifold doors from Wilkins Windows are available in two of the most versatile timber materials in the world; Darker, reddish-brown Merbau, and lighter, aromatic Western Red Cedar. Each timber is specified with durability and sustainability in mind and to accommodate the most stringent Australian building standards.
The greatest advantage of double-glazed timber bifold doors are their ability to completely fold out of sight and are incomparable when creating stylish, subtle access to your outdoor area. This feature benefits homes and commercial spaces with gardens or outdoor dining. For exceptional track operation, Wilkins Windows provides quality mortise and tenon joints combined with the finest hardware and fittings, ensuring that these doors will operate seamlessly.
Developed not only to add a touch of luxury, Wilkins Windows double-glazed timber bifold doors offer a high energy efficiency rating. Through double-glazing technology, these doors exude excellent thermal and acoustic insulation. The 20mm air gap between the two insulated glass panels prevents the free flow of heat and noise energy for a comfortable interior year round. Upgrade with double-glazed timber bifold doors to minimise dependency on air conditioning systems and reduce your energy consumption by an incredible margin. For added protection against UV rays, Low-E glass and insulating Argon gas are available upon request.
Wilkins Windows offers double-glazed timber bifold doors through their bespoke services. Doors can be tailor-made to a specific size, shape, and style. For more information, visit www.wilkinswindows.com.au today.