Roller Doors Sydney from Deville Garage Doors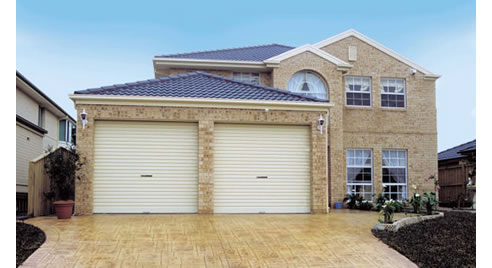 Deville garage doors is one of Sydney's largest garage door dealers. We are a B&D Accredited dealer and supplier of the broadest range of custom made doors.
Deville Garage Doors believe that your choice in garage door should be as varied as any other option available when building or renovating your home.
One of the most important items when building or renovating is the choice of your garage door. Up to 50% of the initial impact of your home is your garage door.
Our sales team have years of experience in providing prompt service, invaluable advice and access to greatest range possible.
Please Contact Deville for a free measure and quote in the Sydney Metropolitan area, a brochure or more information.
B & D Roller Doors
Rolling doors are a functional garage door made from colorbond steel and are a low cost option with the advantage of rolling up behind the garage opening without sacrificing space in the garage. Roller doors come in an extensive colour range and are suitable for openings to 3000 high and 5400 wide.
Deville Garage Doors can supply the rolling door that suits your purpose. We offer the full range of B&D rolling doors;
B&D Roll-A-Door Series1 Squareline Deluxe
B&D Roll-A-Door Series 2 Traditional Wideline
B&D Roll-A-Door Series 3 Squareline Wideline
RollMasta
Firmadoor Roll-Up Door
Firmadoor Roll-Up Door Maxi
Doors can usually be fitted to non-standard openings, please contact us for further information.