Sectional Garage Doors Sydney from Deville Garage Doors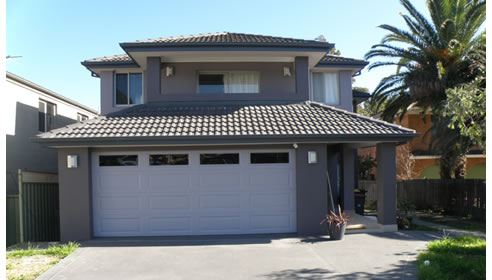 Deville offers a complete range of B&D Sectional Overhead Doors to finish that renovation or building project.
Panelmasta Doors
Panelmasta come in 3 designs (Classic, Caprice & Contemporary). They provide strength and reliability at an economical price, making them the perfect choice for the price conscious renovator or builder.
Panelift Doors
Panelift is Australia's premium Pinchfree garage door it is available in 5 designs. All Pinchfree doors are factory fitted with a polypropylene internal hinging system and moulded, glass reinforced polypropylene track curve. The Panelift models are the Statesman, Grange, Federation, Seville and Turino.