Non-Toxic Water Based Finished Panels Sydney from Screenwood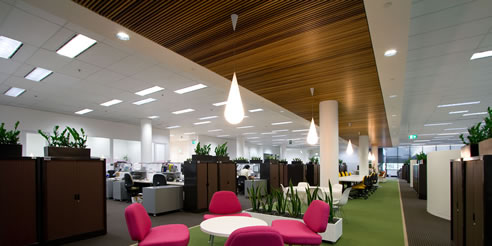 Water Based Finishes and VOC Emissions.

All finishes for our interior panel applications are non-toxic and water based, which allows for the product to be recycled at the end of its useful life. There are no adhesives used in the production of Screenwood Systems. They are mechanically joined to allow for maximum recyclability. Screenwood Panel Systems have been VOC tested in accordance with ASTM D5116 small chamber test. At a result of 0.018mg/m2/hr, it exceeds the GBCA requirements for commercial fitouts. Our timbers and framing are also fully recyclable. Screenwood can provide details of recycling facilities that will accept the timber. The aluminium framing can be sent to any metal recycling facility.