3D Wall Panels - Decorator Panels for Counter and Bar Fronts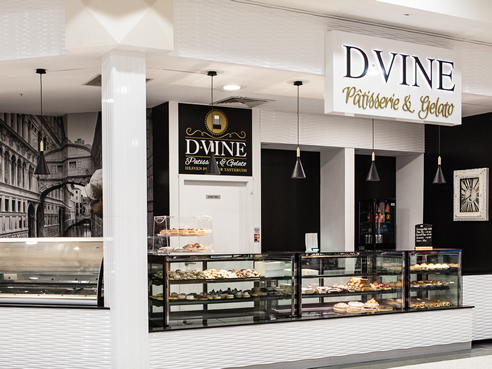 The recently opened D-Vine Patisserie & Gelato at Carnes Hill Marketplace has a fresh, new look. With 3D wall panels painted in white gloss polyurethane finish featuring the "Hourglass" design on the counter fronts and "Barcodes" design on the columns, the panels complement the black and white theme perfectly.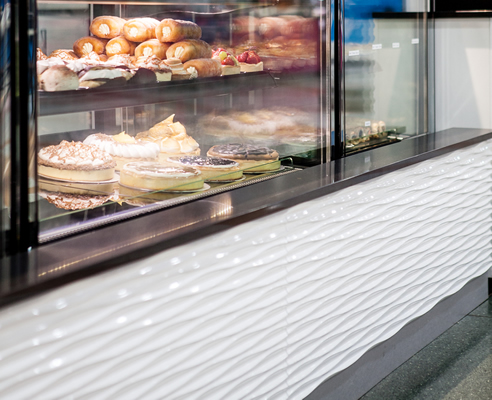 After the installation of the on-trend 3D wall panels, the shop front is now as fresh as their delicious homemade pastries, pies and ricotta cheesecake!