Stainless Steel Cladding and Fabrication by Stoddart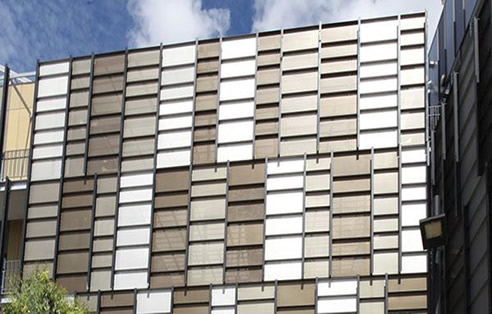 Primarily a structural element for external surfaces, stainless steel cladding is constructed with fabricated sheets which are affixed to the structural frame of a building. Stainless steel cladding contributes to the aesthetic value to the facade of any building.
While there are pre-fabricated cladding systems available commercially, it is still advisable to have custom stainless steel cladding specially made to fit your project specifications. Stoddart, Australia's leading manufacturers of architectural metalwork, offer bespoke stainless steel cladding and fabrication. They are experts in decorative metalwork, with some of Australia's highly acclaimed building projects listed on their long list of satisfied clients.
With over 50 years of experience in the stainless steel cladding and fabrication industry, Stoddart has accumulated a wealth of knowledge. Here are few key reasons why architects and designers should consider Stoddart's Stainless Steel Cladding for their next project:
Visual Aesthetics - Compared to copper, zinc and corten steel, the stainless steel provides a more polished style with its gloss surface. The polished surface makes the façade look clean, new and modern even as years pass.
Durability and Buildability - Stainless steel can maintain its structural strength at varying temperatures. Known for its structural strength, stainless steel is a widely used material across all industries.