High Quality Room Dividers from The Partition Company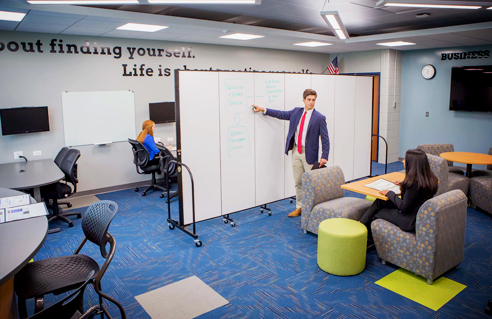 Room dividers and portable walls for every facility from Screenflex - exclusive to The Partition Company
At Screenflex, their goal is to help you use your existing space more efficiently. Whether you're sectioning off classrooms, dividing conference rooms into manageable spaces, or showing off artwork, what you need is a flexible solution. Screenflex room dividers are used as freestanding folding room partitions, portable classrooms, temporary walls, acoustical barriers, and moveable art displays.
The versatility of Screenflex partitions makes them ideal for churches, schools, and corporations. Customize your room separator by choosing from our 36 size options and 32 color choices. Additionally their folding accordion room divider stores compactly in a 2' by 3' space. Screenflex also manufacture a portable welding screen, clear acrylic room partition, and wall-mounted room divider.
For more information, visit thepartitioncompany.com.au.