Optimum Design and Protection with Bushfire Rated Windows from Wilkins Windows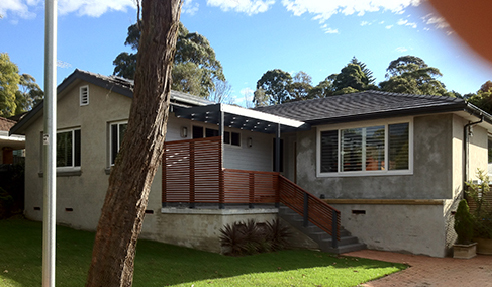 Wilkins Windows integrates the aesthetics of their bushfire rated windows with optimum safety and protection, a focus not only on the external appearance but also on the overall safety value that they add to a residential or commercial property.
The bushfire rated windows are built in compliance with Australian Standard AS 3959 for bushfire prone areas. This building code adopted the new AS 3959:2009 'Construction of Buildings in Bushfire Prone Areas', consisting of a more detailed Bushfire Attack Levels (BAL) from low to flame zone. Each level differs, from the extent of ember attack to radiant exposure increasing as it reaches the flame zone.
BAL12.5 (Low) - a threat of mild ember attack.
BAL 19 (Moderate) - a higher level of ember attack plus burning debris. Radiant heat exposure between 12.5 kW/m² and 19 kW/m².
BAL 29 (High) - increased radiant exposure from 19 kW/m²t to 29kW/m².
BAL 40 (Very High) - radiant exposure from 29 kW/m²t to 40kW/m².
BAL FZ (Flame Zone) - highest exposure to ember attack, flame and heat exposure above 40kW/m².
Get in touch with Wilkins Windows for more details on Bushfire Rated Windows. Visit www.wilkinswindows.com.au today.