Stylish Double-Glazed Glass Doors from Wilkins Windows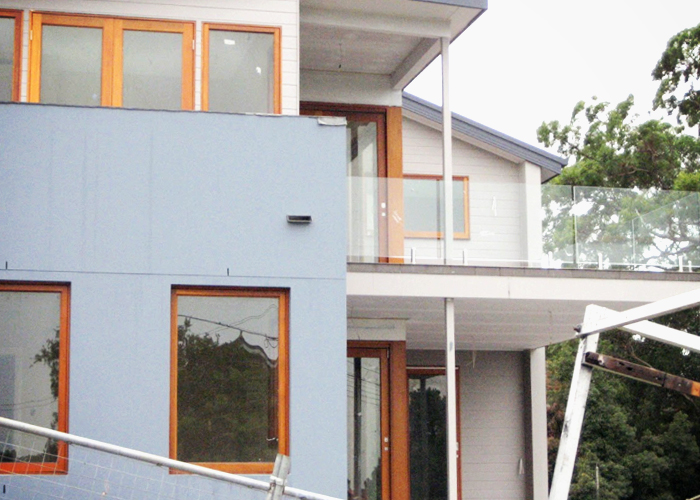 From Wilkins Windows' portfolio, their stylish double-glazed glass doors have provided architects and designers the opportunity to create stylish, energy-efficient homes without an excessive budget. With the industry shifting its focus toward sustainable development, the energy-saving benefits of these double-glazed doors plus unrivalled design possibilities have become a necessity.
Wilkins Windows has refined their range of stylish double-glazed glass doors to meet the ever-increasing standards in building and construction. They are assembled with two insulated glass panels, sealed together with a 20mm air or Argon pocket in between. Wilkins Windows can also apply a microscopically thin metal or metallic oxide layer to the glass surface via low-E glass technology, yielding higher protection against harmful UV rays.
What makes these double-glazed doors distinct from their single-glazed counterparts is the 20mm gas-filled space between the two insulated glass panes. Its primary objective is to inhibit the passage of hot or cold air, allowing for a maintained interior temperature year-round. Reducing dependency on air conditioning systems, homes or offices that feature double-glazed glass doors will be rewarded with incredible energy savings within the course of a year.
Wilkins Windows offers sustainable door frame options such as timber, uPVC, and aluminium. A wide range of decorative glass options are also available for increased aesthetic value. Built to last in terms of style and performance, these doors are manufactured with the finest ingredients and supported by high grades of hardware.
Wilkins Windows can provide multi-point locks to enhance the security of these stylish double-glazed glass doors. For more information regarding their double-glazed glass door range, contact Wilkins Windows or visit www.wilkinswindows.com.au today.