Economical uPVC Windows - Advantages from Wilkins Windows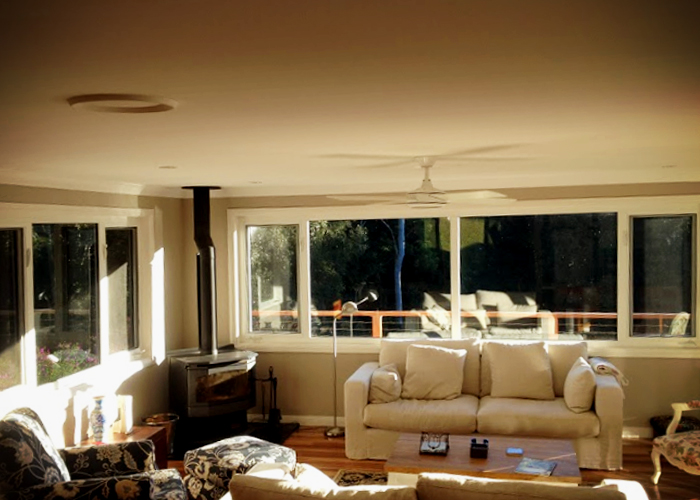 Wilkins Windows economical uPVC windows are manufactured in-house as per their expertise and craftsmanship, securing uncompromising advantages that will provide a higher ROI. Ensuring that every customer is getting the most out of their money, Wilkins Windows sources their uPVC from Rehau, a globally recognised polymer processing company. Rehau uPVC products are noted for their dimensional stability and built-in insulation, securing a five-star energy rating upon installation of these uPVC windows.
uPVC Window Advantages
Thermal and Acoustic Insulation
Wilkins Windows uses a double glazing method to improve the thermal and acoustic insulation of their uPVC windows; A procedure in which two insulated glass panels are sealed together with a 20mm space in between filled with either air or Argon gas. This gap acts as a thermal and acoustic barrier, preventing heat and noise from penetrating the room. An additional Low-E coating can be applied for higher protection against UV rays.
Long-term Durability
uPVC windows from Wilkins Windows are built using the finest grade of materials and hardware that can withstand high-impact from weather extremes. Reinforced by corrosion-resistant steel, they are invulnerable to natural elements like frost, rain, windstorms, and extreme heat, for a maintained window condition even after decades of use. uPVC windows upgraded with double glazing are even more difficult to break.
Higher Aesthetic Value
On top of their durability and energy efficiency, economical uPVC windows are also built with uncompromising aesthetics. Via Wilkins Windows bespoke services, customers can specify their preferred window size, glass, and style. Additionally, Wilkins Windows offers a variety of textured or tinted glass options. Window styles available for purchase includes standard sliding, inward, or outward opening systems.
Improved Security
Economical uPVC windows are integrated with an efficient multi-point locking system, a deterrent to attempted burglary. This increases the safety of vulnerable individuals against intruders, and also keeps the property safe from thieves while away at night or on holiday.
For more information about these economical uPVC windows, contact Wilkins Windows or visit www.wilkinswindows.com.au today.