Masonry staining technology from Nawkaw - revolutionary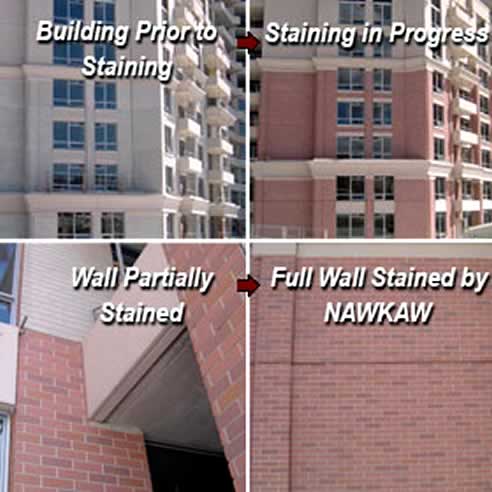 Designed for commercial projects, NAWKAW Precast Colour is a penetrating stain that is absorbed directly into the substrate. Our Precast Colour is specially formulated to allow for a wide range of colour, and is durable, U.V. and weather resistant. NAWKAW Precast Colour does not involve painting and with a 25 year life, maintenance costs are minimal.
The only limit to NAWKAW Precast Colour is the imagination of the client. The technology allows for a wide range of colours to be produced with the advantage that no colour variation will occur during the post colouring process.
NAWKAW Precast Colour has a faster construction time, less trades on-site, less worksite infrastructure, wide colour choice, consistency and uniformity in colour, no on-going maintenance, and a 25 year product warranty.