Precast Concrete Elements with Colour Finish from Nawkaw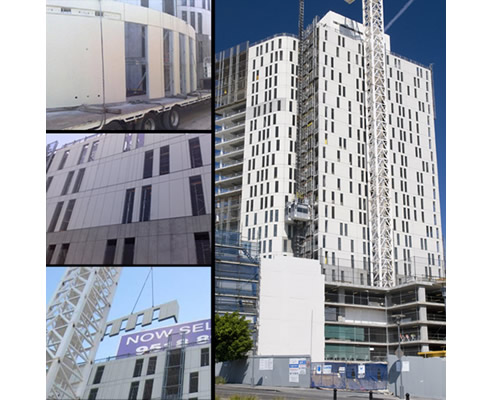 New Project by Nawkaw
This multi storey apartment tower is being finished in 2010.
The construction features a combination of jump form, in situ and precast concrete elements.
The outer shell are grey moulded precast elements with a Nawkaw colour finish to the architects specification.
The balcony walls are a combination of precast and insitu formed concrete also coloured in contrast colour by Nawkaw.
Please view our new web site for the latest images www.nawkaw.com.au