New Flex Series Energy Efficient Fireplaces from EcoSmart Fire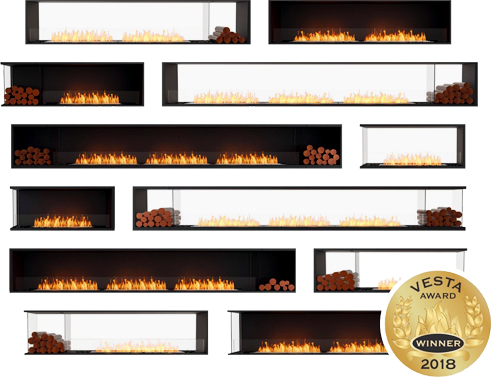 Introducing Flex Series: 92 New Fireplaces.
Easily configured and incredibly versatile, introducing the new Flex Series. The iconic zero clearance models - Bay, Single Sided, Left Corner, Right Corner, Peninsula, Double Sided styles - are ventless, free of smoke and soot, and fuelled by e-NRG Bioethanol, a renewable energy source.