Double Standing Seam Facade and Roofing by Craft Metals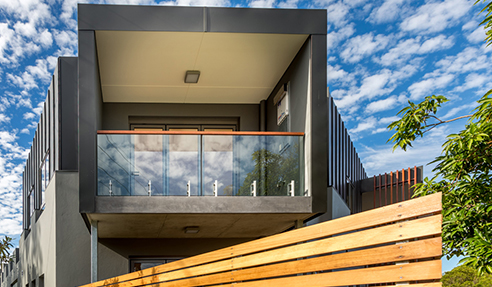 Double standing seam façades and roofing are sustainable means used by architects to enhance the thermal capacity of exterior walls and roofs by providing maintenance of warmth in winter and cool during the summer. Double standing seam façades and roofing by Craft Metals are made from premium-grade, highly durable, and energy-efficient materials - a winning combination that make it a popular choice over for homeowners and industry specialists.
Craft Metals is one of Australia's leading suppliers of high-quality building materials used for façade and roofing systems, as well as the fabrication of custom perforated stainless steel cladding.
Double standing seam façades and roofing are metal panes that are placed from the ridge, or top, of the roof down to the eaves. The upturned edge of each panel creates a vertical line, hence the name "standing seam." The edges of each section are produced in 25, 35 and 38mm heights, and depending on roof slope or length to create a lengthwise connection between adjacent sections above the water level. The rainproof seams can be closed with a seaming machine or by hand.
Craft Metals offer custom-made double standing seam with numerous detail variations to match specifications as required. For further inquiries, contact Craft Metals or visit www.craftmetals.com.au today.