Ethanol Fireplaces at the Sydney HIA Home Show by EcoSmart Fire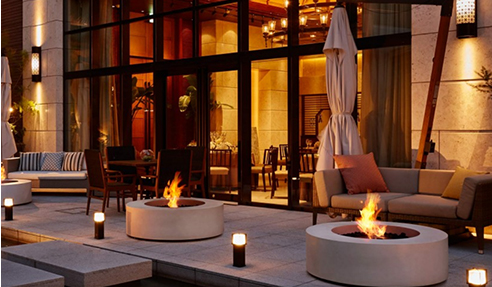 Save the date! Visit EcoSmart Fire at the Sydney HIA Home Show on April 5-7, stand N02. The team is very delighted to showcase their environmentally friendly Ethanol Fireplaces that provide a unique warm dancing flame.
What are Ethanol Fireplaces?
Ethanol Fireplaces are intelligent fireplaces with absolute design flexibility and freedom. Fueled by bioethanol, the fireplaces are 100% safe and eco-friendly, producing no ozone-depleting gases or particles, unlike traditional wood stoves. As a result, it produces a perfect indoor or outdoor ambience; A safe, warm space without compromise on aesthetics and view of the flame.
Built to compliment any architectural style, Ethanol Fireplaces are supplied in linear or round burner style, and are available in stainless steel or minimalist yet elegant black. Visit ecosmartfire.com.au to view their complete range of Ethanol Fireplaces.