Waterproof Wall Panels at Healthcare Week from Sourcecorp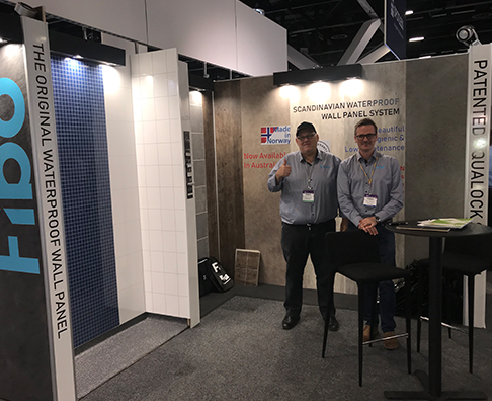 Scandinavian Waterproof Wall Panel System - FIBO from Sourcecorp at Health Week
The FIBO system is essentially a combination of laminated, interlocking marine ply boards and aluminium extrusions that produce an attractive, waterproof and grout free alternative to wall tiling or wet areas.
FIBO panels can be screwed directly onto framework removing the need for waterproof sheeting and membranes. It is a decorative and waterproofing sheet in one that speeds up the install process, saves money and ensures that your wet rooms are ready for occupation sooner and become cheaper and easier to maintain.
For more information, visit sourcecorp.group.