Sustainability and Functionality with Double Glazed Windows by Wilkins Windows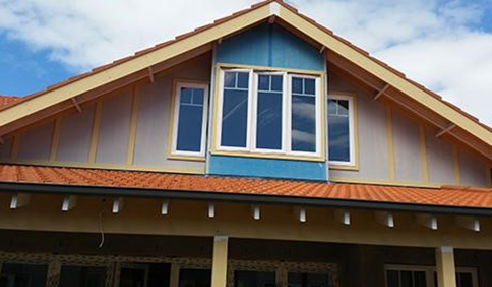 As a company focused on sustainability and functionality, Wilkins Windows is proud to provide the most cost-efficient window solution for new buildings or renovations - the Custom Double Glazed Window. With modern assembly techniques, these double glazed windows are amassed with environmentally friendly and energy efficient benefits, from manufacture to installation and future use.
Wilkins Window's double glazing technique incorporates the use of two insulated glass panels assembled together, with a 20mm-wide air gap in between to create a thermal barrier. The New South Wales-based company also uses a Low-E Glass Technology where the glass is coated with microscopically thin transparent metal layers. For optimum insulation, the team also involves an Argon Gas, providing an insulating blanket over the two glass panels. It promotes for higher cost savings with reduced dependency on heating and cooling systems as the room temperature is well-kept all year round.
Design complexity is not a challenge for these double-glazed windows. Through Wilkins Windows bespoke services, builders and homeowners are free to specify their desired window types and configurations to achieve their ideal window make up. Also available, pick from a range of creative glass decors for aesthetics purposes.
Get in touch with Wilkins Windows for more details on Custom Double Glazed Windows. Visit www.wilkinswindows.com.au today.