Arc Wall Design for Yushengsheng Hotpot by 3D Wall Panels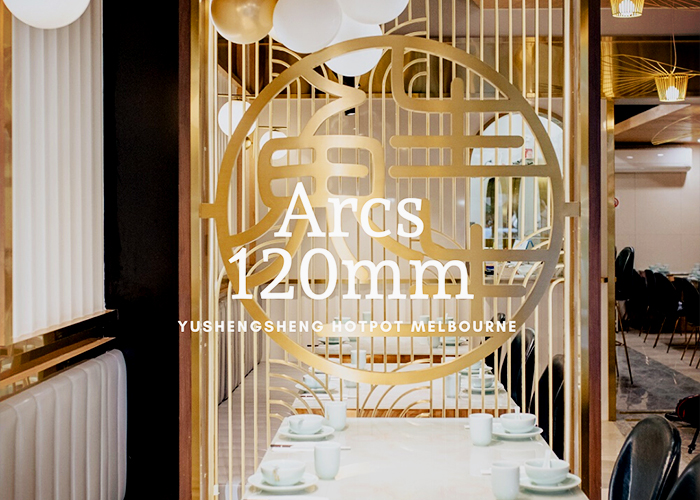 New Hotspot is the Yushengsheng Hotpot
Subtle elegance has been achieved at the stylish Yushengsheng Hotpot in Melbourne with the Arcs 120mm design installed on the walls. This design and the 2 other variations; Arcs 30mm and Arcs 60mm are the most popular linear designs due to their timeless nature.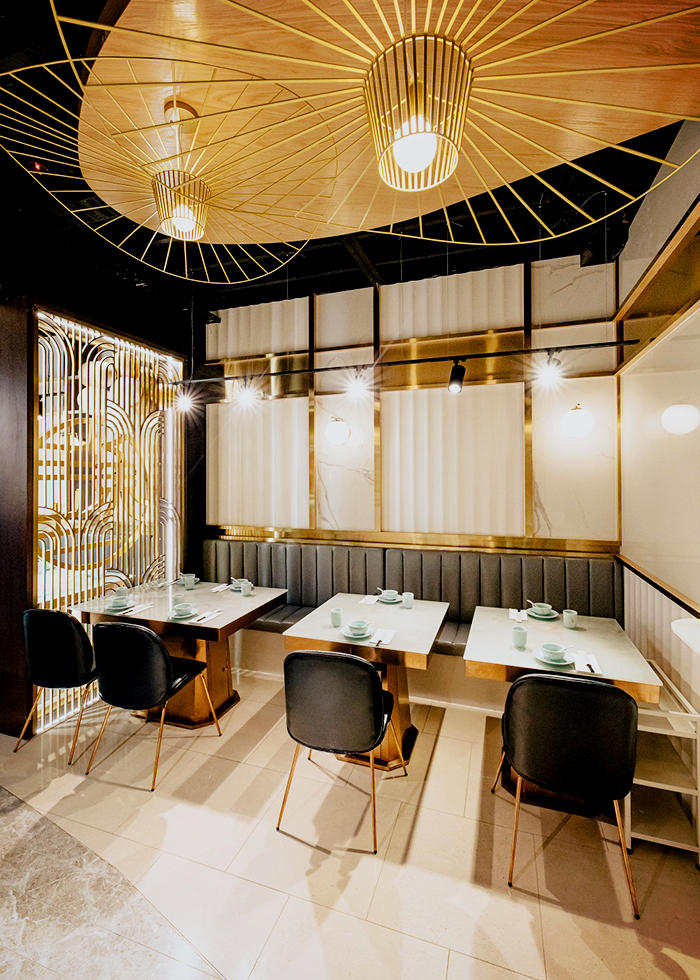 This exquisite installation was completed by Melball Shopfitting, who service clients in the commercial, retail, and hospitality industries in Melbourne. We are drooling over this interior which is something straight out of a magazine!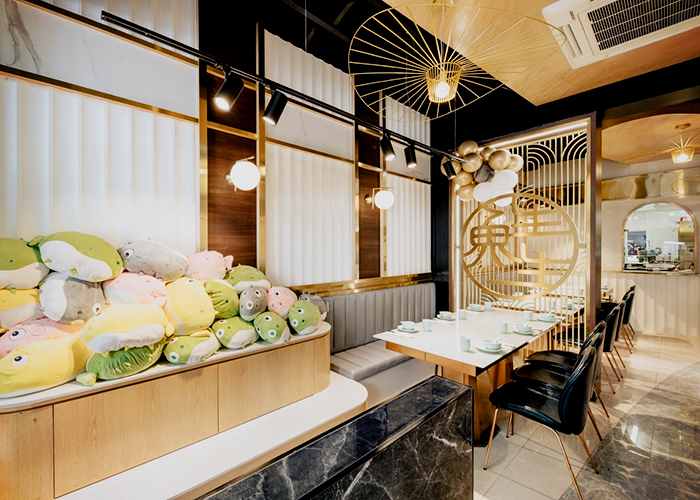 When painted in white, the Arcs design gives dimension to the room without being too overpowering. It ties in beautifully with the existing gold, linear features of the screen and the ceiling light.